Select the contents of the local publish folder and drag to the right window or push the button as indicated.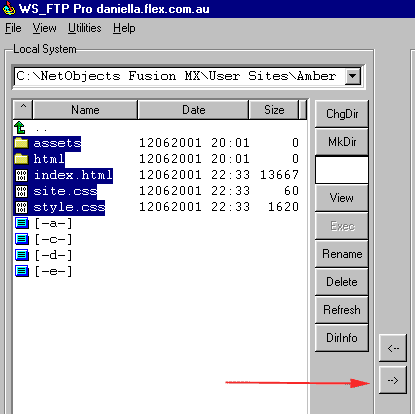 Make new folders on the server such as the cgi-bin if required.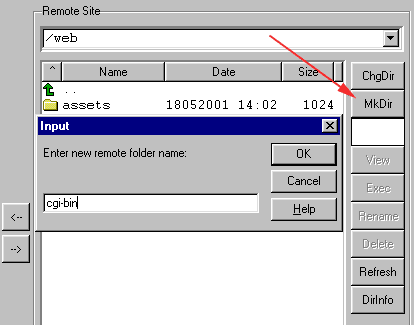 FormMail.pl for example must be uploaded in ASCII mode.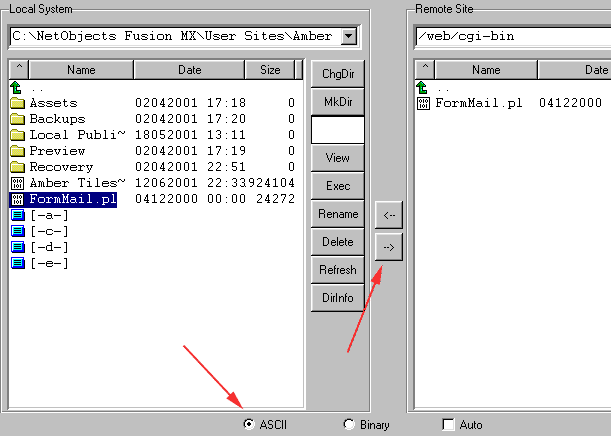 From now on, when you upload, you can sort by date to quickly locate files that need uploading, or simply drag all the folders on the left to the right. Providing that "Don't transfer older files" is turned on, only changed files will be uploaded.