Actions are supported in all versions of IE4 to IE6, and tested by myself with Netscape 4, NS7 and Mozilla 1.3
Lets first look at the resulting action produced by this tutorial.
1. Draw a layout region large enough to hold the action and set its html output to fixed

2. Place your hotspot image with the image tool, then draw a rectangle with the hotspot tool and link as shown below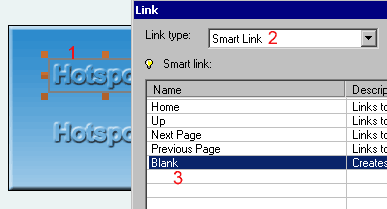 3. Place your target image or images, click the action tab and uncheck the Object initially visible in browser check box.

4. Press F4 for object tree and rename the images so they have a logical name

5. Select a hotspot and click the action tab, add an action

6. In this example we choose on mouse over. Set your action palette as shown below.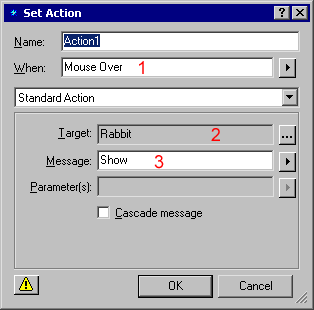 7. To complete this example add a second action for mouse out as show below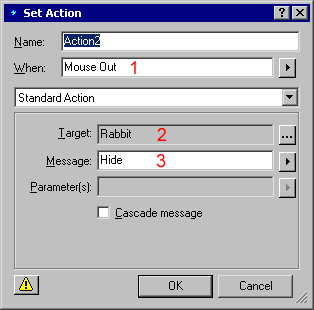 You have finished your first hotspot action, then do all the above with any additional hotspots.