With Nof 7 and Nof 7.5, use the Flash Insert Tool, draw a rectangle in page view, then browse for the file.

If using MX or earlier, use the shockwave tool as seen below.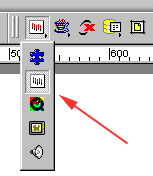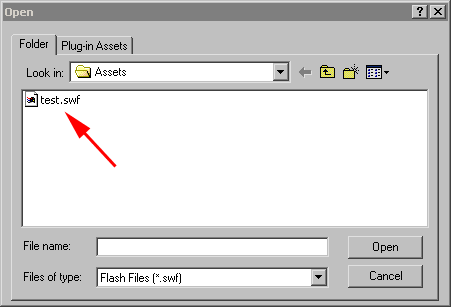 | | |
| --- | --- |
| Type the alt tag, this is a must, otherwise search engine spiders have nothing to index. | Click the html button, and then insert the code as seen below, inside tag tab. |
| | |
Warning, if you have the latest update of Nof 7 (7.03.0000.5006), or Nof 7.5, the application tag is automatically added by Nof, no need to do the following!
TYPE="application/x-shockwave-flash"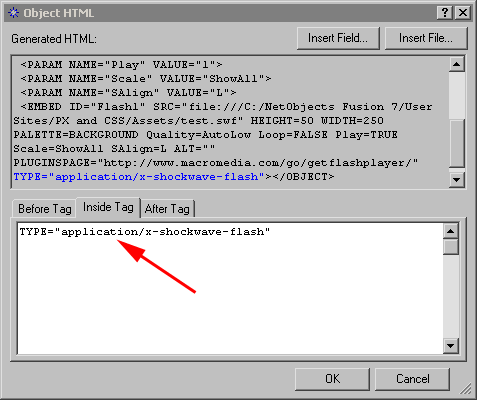 To finish off, set quality to high, turn on auto start and loop if required.