Download WS-FTP-Pro from www.ipswitch.com
If you don't have $39 to spare, you can download WS FTP LE (still very good) from www.ipswitch.com/downloads/index.html by scrolling down the bottom.
Start WS-FTP Pro and click the sites folder!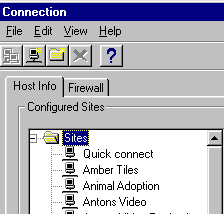 Click File, then New Site....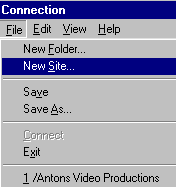 Type the ftp address that your ISP gave you, and name the site anything you like, I usually use the name of the Nof User Site.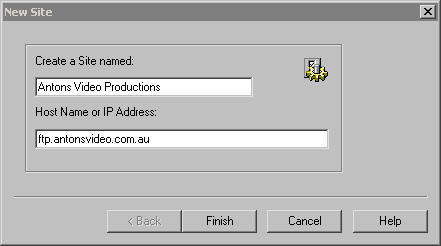 Type your user name and password that was provided by your ISP and check the save password and account.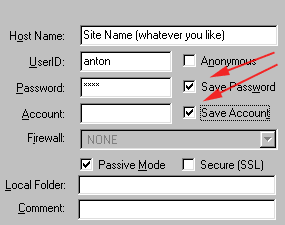 Browse your hard drive for the User Site that you wish to upload and open the Local Publish Folder, make sure you do a local publish using Nof.

Once connected, save the folder locations, see image below, so that next time you ftp to a particular site, all the right folders will be lined up for you. Once uploaded, the contents on the left, your computer will match the contents on the right, the ISP.

If you like, click the Pro Tab and check enable drag and drop between windows and check "Don't transfer older or same files"