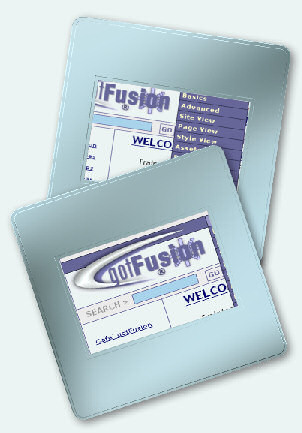 Are you new to NetObjects Fusion?
Have you inherited a site that you need to update? Have you had a computer crash and need to move your web site to a new version but don't know how? Where do you go? What do you do? How to you accomplish all the tasks you need to? Feel like the job is sometime insurmountable?
Now that you have found gotFusion.com you are well on your way to harnessing the power and understanding the ease of use that the NetObjects Fusion product has to offer. Join us today for more web design ideas and information than you dreamed posable from the gotFusion extended support team.
but... that is only the beginning... There is so much more! The team of experts at gotFusion.com have written and published help, tips, tutorials, and components for Fusion. We are here to help you make your site the best it can be. Most of our extended support team has used the Fusion product since it was introduced with version 1. All of the support personnel that you will be dealing with are beta testers for the next release that will be comming out, so not only do we know Fusion inside and out, we know where it is going, and we will have advanced tutorials available to our members the very day that any new product is released.
Think of gotFusion as a 400 page book on how to use the NetObjects Fusion product that is constantly updated with more pages every month. A book that instantly gives you chapters on the next release of the product on the day it comes out, without having to wait for another book to be published then having to purchase it all over again. Nowhere in print can you find this level of information about the NetObjects Fusion product and in such an easy to use, concise, and up-to-date edition as you can by reading the "gotFusion Book".
GotFusion is now bundling their award winning product support with hosting!
Sign up for a hosting package with gotFusion and not only receive the most reliable hosting service available but get access to all of the NetObjects Fusion and web design tutorials that we have to offer.

GotFusion is the leader in providing training and support for the NetObjects Fusion product. Now you can receive the benefits of this extensive knowledge and for the same price receive hosting that supports EVERY dynamic language and database that is available. Very few web hosts will offer their clients EVERYTHING.

View our hosting packages to see how competitive they are with other web hosts.

With gotFusion you know that any questions you may ever have, whether they are about how to use the NetObjects Fusion program, questions about javascript, questions about dynamic languages, general web design questions, and questions about your web hosting will be answered within minutes and be answered correctly.
GotFusion relies on the funds generated by support memberships and web hosting to keep this resource online
If you have found the information on this web site helpful, consider joining at a paid support membership level or having us host your web site so that we can continue to provide useful tutorials on the NetObjects Fusion product
Sign up for one of
gotFusion's Hosting Plans
Pro Level Fusion Support is Included!
FREE

Free

&lth5&gtFree Level Membership&lt/h5&gt&ltp&gtA free level membership is required to gain access to the &lta href=&quothttp://www.gfwebforum.com:8132/&quot target=&quot_blank&quot&gtgotFusion browser based web forum interface&lt/a&gt, to the gotFusion Newsgroups, all of the gotFusion help forms, all of our basic &lta href=&quothttp://www.gotfusion.com/menu/tuts_free.cfm&quot target=&quotblank&quot&gt&ltb&gtfree level tutorials&lt/b&gt&lt/a&gt and to purchase &lta href=&quot&quot target=&quot_blank&quot&gtStyles and Templates in the gotFusion store.&lt/a&gt&ltbr&gt&ltbr&gtFree level membership gives you a very basic entry level experience to gotFusion extended product support and provides you with our basic NetObjects Fusion tutorials.&ltbr&gt&ltbr&gt&ltfont color=&quotred&quot&gt&ltb&gtNote: Live one on one product support is &ltb&gtnot&lt/b&gt provided at this level&lt/font&gt.&ltbr&gt&ltbr&gtIf you require personal product support or have questions you need answered, you will need to select one of the paid support options below&lt/b&gt.&ltbr&gt&ltbr&gt&ltb&gtThe best part is..... IT'S FREE... like the name says!!!!!&lt/b&gt



Additional Items Provided

1 gotFusion - CuteFTP-pro 8.0 trial --Details
SAMPLER

$9.95 for 1 month

Test the extended product support waters with gotFusion's sampler membership. Get complete access to the entire selection of hundreds of gotFusion tutorials as well as the specialized newsgroups that are only open through gotFusion membership.

If you like what you see you can extend your membership our Professional level for more benefits.

You will recieve full access to our product support personal through our helpdesk where your issues will be addressed and in most cases resolved within an hour.



gotFusion.com Benefits:

25% discount on all gotFusion Store purchases




Additional Items Provided

1 gotFusion - CuteFTP-pro 8.0 trial --Details
PRO

$29.95 for 3 months

If you are looking for the full enchilada this is it. Total access to the hundreds of members only tutorials on the gotFusion web site. You will receive FULL VERSION copies of Ulead Smart Saver Pro image compression utility, and FULL VERSION copies of Ulead Cool 3D image animation and graphic editor, a special gotFusion edition of KoolMoves Flash editor (with a special 1/2 price up grade offer to the full version). Get a choice of 2 of Charlie Haywood's finest full web site Fusion templates (a $70 value on its own). Not to mention a 15% discount off of everything at the gotFusion store... YES EVERYTHING.

You will recieve full access to our product support personal through our helpdesk where your issues will be addressed and in most cases resolved within an hour.

All Web Hosting Accounts receive this support level included at no additional cost



gotFusion.com Benefits:

50% discount on all gotFusion Store purchases




Additional Items Provided

1 gotFusion Add On ColdFusion Template --Details

1 gotFusion - CuteFTP-pro 8.0 trial --Details
GFDEV-250

$14.95 Per Month

gotFusion Two Domain Hosting Package

This package gives you hosting for 2 domains (that is less than $7.50 per domain). Your domains will be hosted with us and you will receive access to all of the NetObjects Fusion and web design tutorials that we have to offer. Besides getting one of the most reliable hosting available, you will also have access to the gotHosting Help Desk, the gotFusion NetObjects Fusion product support forums, and our hosting and web design forums where you can get one on one support for all of your web design and hosting problems.

No other web hosting company gives you this level of support.



If for any reason you are not satisfied with our services
we offer a 30-day "no questions asked" money-back guarantee



gotFusion.com Benefits:

50% discount on all gotFusion Store purchases




Additional Items Provided

1 gotFusion Add On ColdFusion Template --Details

1 gotFusion - CuteFTP-pro 8.0 trial --Details
GFDEV-500

$24.95 Per Month

Five Domain Hosting Package

This package gives you hosting for 5 domains. You can have your web design business on one and host up to 4 clients on the other domains in this package. Like all of our multi domain hosting packages you will have complete access and control over all of the domains in your account. You will be able to set up monthly billing of your clients for their web sites that you are hosting. All of your domain will be hosted with us and you will receive access to all of the NetObjects Fusion and web design tutorials that we have to offer. Besides getting one of the most reliable hosting available, you will also have access to the gotHosting Help Desk, the gotFusion NetObjects Fusion product support forums, and our hosting and web design forums where you can get one on one support for all of your web design and hosting problems.

No other web hosting company gives you this level of support.



If for any reason you are not satisfied with our services
we offer a 30-day "no questions asked" money-back guarantee



gotFusion.com Benefits:

50% discount on all gotFusion Store purchases




Additional Items Provided

1 gotFusion Add On ColdFusion Template --Details

1 gotFusion - CuteFTP-pro 8.0 trial --Details
GFRES-1000

$49.95 Per Month

Fifteen Domain Reseller Package

The gotFusion 15 domain reseller package put you in the drivers seat. We give you all of the tools and one on one support that you will need to start your own successful hosting business. You can now create web sites and host the sites that you have created for your clients. Our tools let you create domains, set up hosting packages that you can sell, and collect monthly billing from your clients. If you need help, gotFusion professional level support is only a mouse click away. We have set up our reseller accounts to provide you with all of the tools and support necessary to make you a success.

The gotFusion LLC reseller program allows you to sell shared virtual hosting accounts to your clients and friends. We provide you with all of the server resources you will need to instantly start offering your own hosting services. Using our cutting edge control panel, you can manage your customers' contact information, define your own hosting plans to offer your customers, and setup your customers' accounts, all in real time.

We provide you with the Windows or Linux Web Hosting Automation System of your choice. Our control panels are extremely powerful and scalable. We offer a comprehensive guide with step by step directions on how to setup your reseller account and get the most out of your web hosting services from us.



If for any reason you are not satisfied with our services
we offer a 30-day "no questions asked" money-back guarantee



What our Reseller Packages Offer

Read our Reseller FAQ for more information



gotFusion.com Benefits:

50% discount on all gotFusion Store purchases




Additional Items Provided

1 gotFusion Add On ColdFusion Template --Details

1 gotFusion - CuteFTP-pro 8.0 trial --Details
GFRES-2000

$89.95 Per Month

Thirty Domain Reseller Package

The gotFusion 30 domain reseller package makes you the boss. We give you all of the tools and the all of the one on one support that you will ever need to start your own successful hosting business. Now you can not only design and create web sites but host the sites you create for your clients and add extra monthly income to your business. Our tools let you create domains, set up hosting packages that you can resell, and even collect monthly billing from your clients. If you need help, gotFusion professional level support is only a mouse click away. We have set up our reseller accounts to provide you with the all of the tools and support necessary to make you a success.

The gotFusion LLC reseller program allows you to sell shared virtual hosting accounts to your clients and friends. We provide you with all of the hosting tools and server resources you will ever need to instantly start offering your own hosting services. Using our cutting edge control panel, you can manage your customers' contact information, define your own hosting plans to offer your customers, and setup your customers' accounts in real time.

We provide you with the Windows or Linux Web Hosting Automation System of your choice. Our control panels are extremely powerful and scalable. We offer a comprehensive guide with step by step directions on how to setup your reseller account and get the most out of your web hosting services from us.



If for any reason you are not satisfied with our services, we offer a 30-day "no questions asked" money-back guarantee.



What our Reseller Packages Offer

Read our Reseller FAQ for more information



gotFusion.com Benefits:

50% discount on all gotFusion Store purchases




Additional Items Provided

1 gotFusion Add On ColdFusion Template --Details

1 gotFusion - CuteFTP-pro 8.0 trial --Details
---