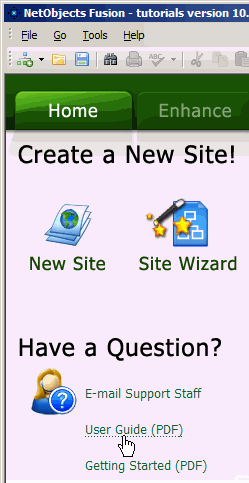 NetObjects Fusion comes with two PDF files that are installed on your system if you accepted the default install. These two files are placed in a folder called Docs within the Fusion 10 installation.
They are available as a link in Online View.
You can also directly access them by browsing to the Docs folder using windows explorer and clicking on them to open them in Acrobat reader.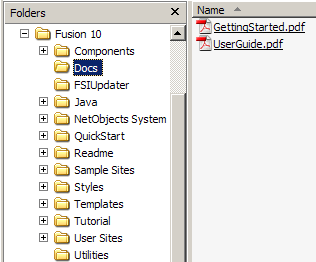 Did you find this tutorial useful? Would like to view all of our tutorials and support pages?
Join the NetObjects Fusion Users Group Community