While in Page View you can create a centered background image.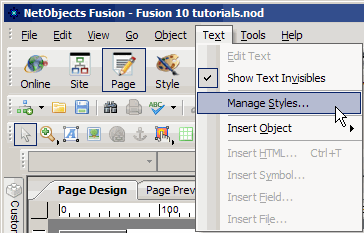 From the Menu Select Text then Manage Styles
On the Manage styles Palette scroll down and select Body. Then press the Edit Button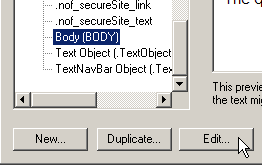 Click the Browse button next to the image drop down and select your background image. Set attachment to Fixed, Repeat to None, Horizontal to Center, and Vertical to Center.
Did you find this tutorial useful? Would like to view all of our tutorials and support pages?
Join the NetObjects Fusion Users Group Community