Before you modify any stock style you should make a duplicate style based on the Fusion style.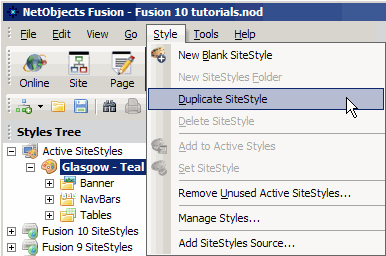 Click on the Style View Icon
From the Menu select Style then Duplicate SiteStyle
Give the duplicate style a unique name. I recommend using the name of your site project so that you do not get confused later as to which web site this new style belongs to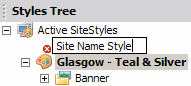 Once you have created and named your new site style press the Set Style Icon to attach this new style to your site project.
Once you have created a duplicate style and set it to your site project you can now edit the content of this style without effecting any other web sites which might be associated with the stock Fusion style you made the duplicate from
The new duplicate style will automatically be set to Read/Write so that you can start editing it.
Did you find this tutorial useful? Would like to view all of our tutorials and support pages?
Join the NetObjects Fusion Users Group Community